Administration Training Landing Page
THE ROLE OF THE ADMINISTRATOR/LEADER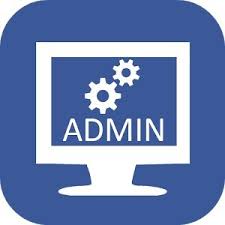 is crucial to the success of the Marriage Mentoring
Program. Follow the steps below to ensure the accuracy
and excellence that our program offers.
CLICK HERE: To build a 3-year marriage ministry plan.
CLICK HERE: To be redirected to the Love and Respect Admin Training Page

STEP 1) ADMINISTRATION DOCUMENTS AND FILES CLICK HERE


STEP 2) WATCH THE ADMINISTRATION TRAINING CLICK HERE


STEP 3) ASSEMBLE RED FOLDERS CLICK HERE


STEP 4) ASSEMBLE PACKETS FOR MENTORS
Mail mentors a packet each time they mentor a couple
Each packet to include:
* One Red Folder
* Two Workbooks for Mentees

Order more workbooks here!
* One large self-addressed/stamped envelope (for mentors to mail back the red folder when mentoring completed)
* One small self-addressed/stamped envelope (for mentees to mail back the evaluation form when mentoring completed)
* Create a new church webpage for mentees to access information on the mentoring system. Follow these guidelines.


STEP 5) PURCHASE/SET UP ONLINE SURVEYS CLICK HERE
* The Administrator/Leader is first required to create a Leader Account by clicking on COUPLES SURVEY | LEADER SETUP-LOGIN and follow the prompts.
* After the Leader Account is set up, email all the mentors and inform them of the email that you used to set up the Leader Account. The mentors can then create their account by clicking on COUPLES SURVEY | MENTOR SETUP-LOGIN and follow the prompts.
* After the mentors have created their account, mentees can then create an account by clicking on COUPLES SURVEY | MENTEE SETUP-LOGIN during the first night of mentoring so they can take a survey.


STEP 6) TRAIN THE MENTORS USING THE ONLINE TRAINING
CLICK HERE to view the online mentor training


STEP 7) MENTORS TO PRACTICE ON EACH OTHER
Schedule a time for the mentors to gather (1-2 weeks after the training) for a night of practice. Allow three hours.
Mentors will practice "rounding the bases" using their own survey results. The mentors will be required to take a survey prior to the practice session, print the results and bring with them to the practice session.
Prior to the practice session, follow up with all the mentors that attended the training to confirm their committment.
Feel free to copy the script below to send to the mentors who attended the training.
Dear _______,
Thank you for attending the marriage mentor training in an effort to make a difference for marriages and families in our church and community.
After prayerfully considering being a mentor, please let me know if you can commit to being a mentor.
IF SO, I would ask that you..
Attend a follow up practice session scheduled on ____________.

Create a Mentor Account (as a couple) at www.daretobedifferent.com
Click on COUPLES SURVEY tab.
Click on MENTOR SETUP-LOGIN and follow the instructions.
YOU MUST ENTER the email address of our CHURCH ACCOUNT.

The email address I used when creating the church acount is _____________________________.
______________________
After you have setup an account, log out. You will then receive a FREE survey in your account to take on your own marriage.

Then log back in to your mentor account (individually) to access your free survey.

Upon completion of taking the survey, print your results and bring the survey results with you to the practice session.
______________________
Getting your MENTEES to setup and fill out a survey.
* At the end of the FIRST SESSION have them go to COUPLES SURVEY, click on MENTEE SETUP/LOGIN
* Click on CREATE AN ACCOUNT AS A COUPLE
* Have them login individually (using two laptops, pads, phones) and fill out the survey at the same time.
* When completed, their survey results automatically appears in your mentor's account.
_______________________

Please let us know if you want to be a mentor asap and setup your new accounts in the next week.


STEP 8) PROMOTE MARRIAGE MENTORING to the congregation
Pastors are encouraged to promote marriage mentoring regularly throughout the year. This will keep the congregation aware of the mentoring program that your church offers. Sign-up cards are used to recruit couples to get mentored. In doing so, include one sign-up card in each bulletin. Encourage anyone who wants mentored to fill out the sign-up card. Make sure to have EVERYONE turn in the cards at the end of the sermon, signed or NOT signed, so no one is singled out.
PASTORS TO VIEW this short video for promoting marriage mentoring
Pastor Recruit Mentees Promo from Matt Loehr on Vimeo.


STEP 9) BEGIN MENTORING