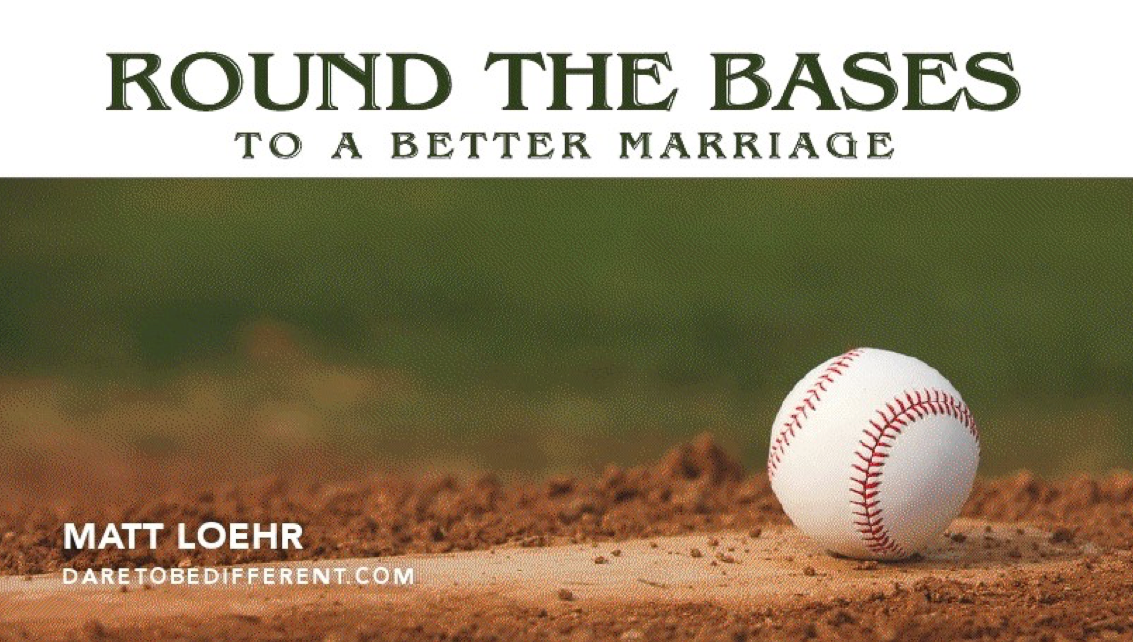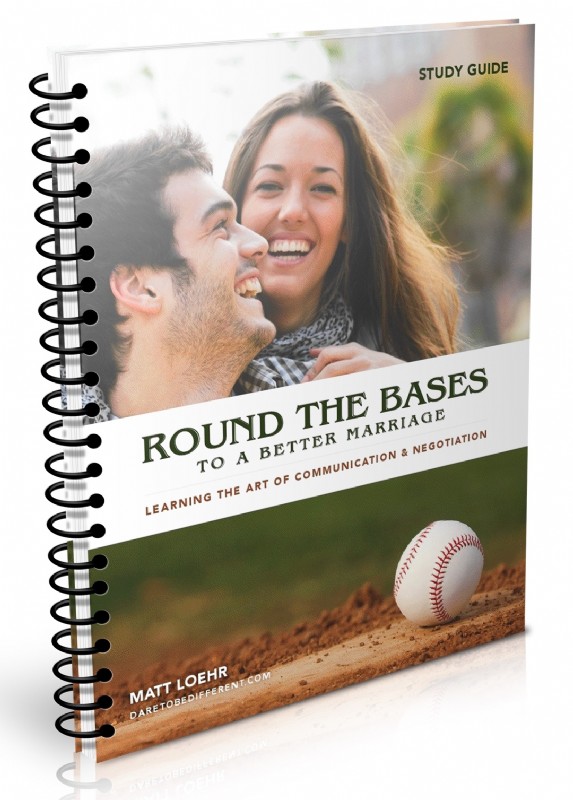 to order study guides
'NINE INNINGS' THAT WILL TRANSFORM YOUR MARRIAGE!
FACILITATOR TRAINING
(For the leaders and facilitators of a class or seminar)
Watch this video to prepare for a class/seminar to get the most out of your experience.

FIRST INNING
'Selecting The Right Equipment'
You will learn a unique 'baseball diamond' technique of 'rounding the bases' as you explore strengths and weaknesses in your relationship.
SECOND INNING
'Communication'

You will learn how to problem-solve and develop effective communication skills that will help meet each other's needs and develop trust.
THIRD INNING
'Friends and Hobbies'

You will discover how your friends and hobbies are impacting your relationship. Learn how to identify friends who will be a positive influence in your lives and discover hobbies that can enrich your relationship.
FOURTH INNING
'How To Fix Your Spouse'

You will not only learn how to avoid using the wrong tools when trying to 'fix your spouse', but you will also learn what tools to use that are biblical and effective.
FIFTH INNING
'Faith and Values'

You will discover areas in your faith that bring value to the relationship as well as areas that could use a little help. Together you will create a strong plan as you grow in your walk with the Lord.
SIXTH INNING
'Sex and Romance'

You will discover how to improve intimacy in your relationship as you create a plan that will help you connect on a deeper level.
SEVENTH INNING
'Compatibility and Lifestyle'

You will learn how to adapt to each other's personality and appreciate not only your similarities, but also your differences.
EIGHTH INNING
'Affair-Proof Your Marriage'

You will learn how to create strong boundaries in your marriage to protect your relationship, so your marriage can flourish.
NINTH INNING
'Accountability'

You will learn the importance of small groups and create a life plan that includes other believers who will walk with you during the good times and the bad times.
* Plug your laptop into a projector/tv and sound to play the video.
* Test your internet connection to insure a proper display of the video.
* Download each video to your computer to play from your hard drive
in the event your internet speed is too slow to play from our website.
CLICK HERE to download the FIRST INNING
CLICK HERE to download the SECOND INNING
CLICK HERE to download the THIRD INNING
CLICK HERE to download the FOURTH INNING
CLICK HERE to download the FIFTH INNING
CLICK HERE to download the SIXTH INNING
CLICK HERE to download the SEVENTH INNING
CLICK HERE to download the EIGHTH INNING
CLICK HERE to download the NINTH INNING