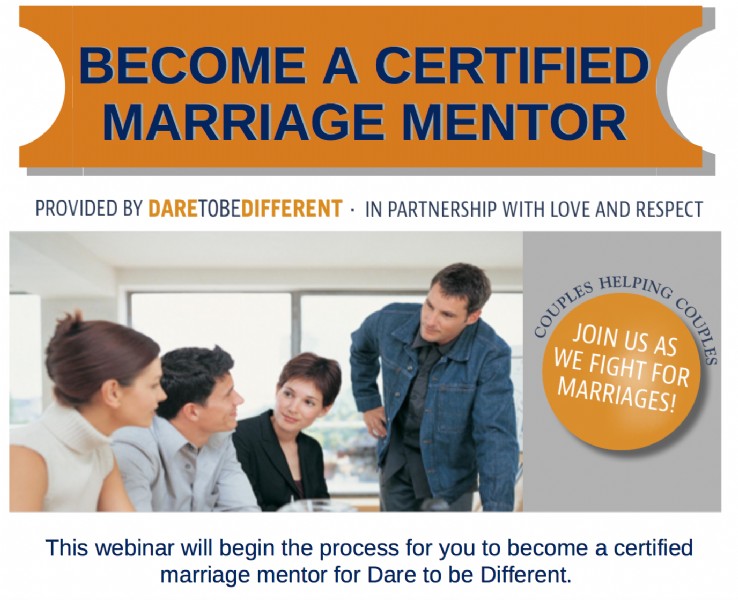 * SIGN IN HERE to access your Certified Mentor Course
Becoming a certified mentor will allow you to mentor couples online using zoom. Love and Respect and Dare to be Different will be marketing directly to couples who don't have mentors at their local church or anywhere near them.
The couples getting mentored will be required to subscribe to our REFRESH YOUR MARRIAGE online course which includes their 'survey' and 15 teaching videos from Dr. Emerson Eggerichs and Matt Loehr. This course will make it even easier for you to mentor them online.
All the content in REFRESH YOUR MARRIAGE is included in your Certified Mentor Training Course.
Note: You cannot gain access to the course until you have watched a free webinar, paid a $75 setup training fee then subscribe to the Certified Mentor Course ($15/month).
* To become a certified mentor contact us at admin@daretobedifferent.com
* Matt will invite you to his upcoming webinar for you to see what it means to become certified, how to get certified, who you will mentor and how.