DARE Online Video Mentor Training Kit (For ONE Mentor Couple)
DARE Online Video Mentor Training Kit (For ONE Mentor Couple)
SKU#: PROD61851
This kit is intended for a married couple wanting to help other couples in need.
The kit includes the following:
* Access to the Online Training Video
* One (1) Marriage Mentoring Guide for the mentor couple (Healthy Christian couple wanting to help other couples in need)
* Two (2) Workbooks for the mentees (Each mentee is required to have a workbook)
2 Coaching Calls and Ongoing Support
Product Promo's from Matt Loehr on Vimeo.
Product Details
Weight: 3 lbs.
Related Categories
LOVE AND RESPECT PRODUCTS

CLICK HERE to order Love and Respect Mentoring Products!
* The Love & Respect and the D.A.R.E. mentor training is the same with the
exception of the branding.
* The process is the same. The pricing is the same.
D.A.R.E. E-MENTORING PRODUCTS (FOR CUSTOMERS OUTSIDE THE U.S. ONLY)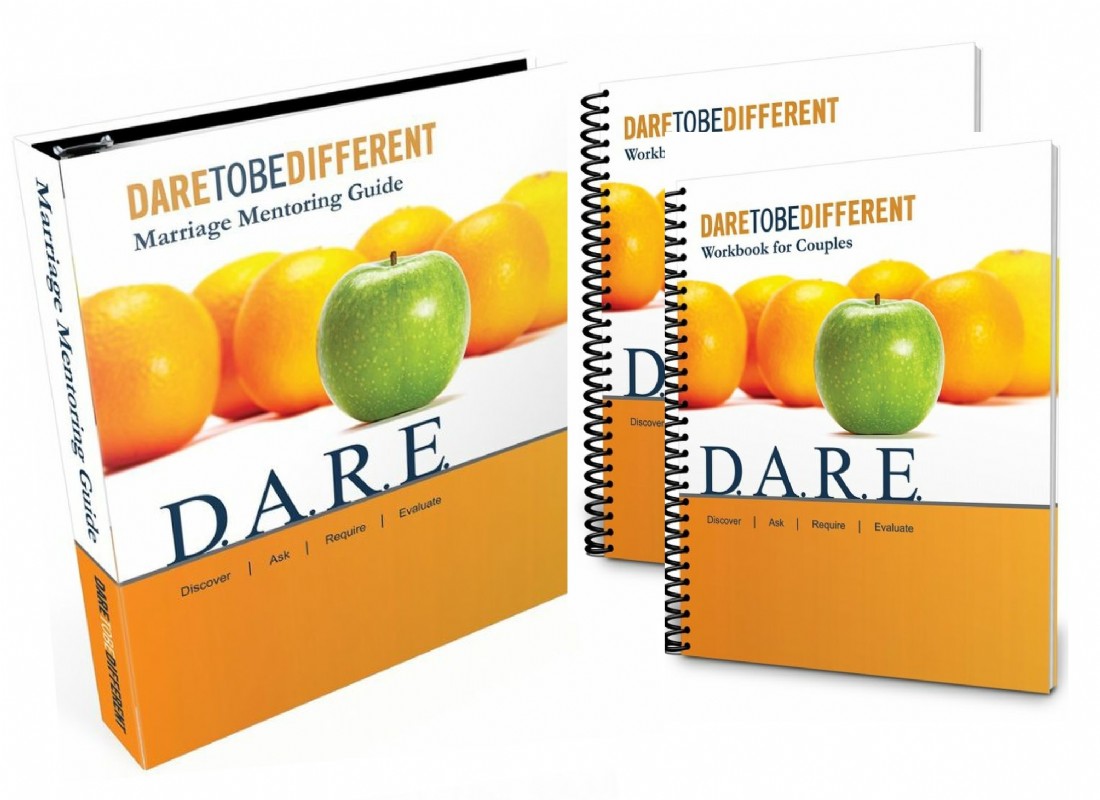 * E-mentoring products are only available for churches/couples outside the U.S.
* You will have access to all the mentoring products electronically and the online
mentor training.
CONTACT US to order the D.A.R.E. E-Mentoring Products!
Email pam@daretobedifferent.com or call 1-877-813-7518