VIEW ENDORSEMENTS FROM THE SOUTHERN BAPTIST CHURCHES. Click Here
Rob Ketterling
Author and Senior Pastor
River Valley Church, Minneapolis MN
www.rivervalley.org
"We have been using this mentoring process for five years and hundreds of couples in our church have been deeply impacted by this mentoring process. We've seen so much healing and restoration, even after something as damaging as an affair. We offer this mentoring process to help our pastors and staff marriages stay healthy, because we are better pastors when our marriages are strong! This mentoring process has been very effective, our mentors love using it and this ministry has taken an enormous load off our staff. I would encourage every church to invest in training marriage mentors with this process."
Dr. Emerson Eggerichs
Love and Respect
www.loveandrespect.com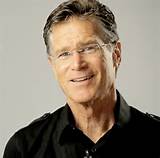 "This is by far the best marriage mentoring process available. It is perfectly desgined to help couples who are in crisis as well as those who need mentored before marriage and healthy married couples wanting to get stronger."
David Uth
Senior Pastor First Baptist Orlando, FL
www.firstorlando.com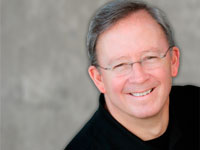 "Dare to be Different offers a tremendous training system for lay people to learn how to mentor couples in crisis. The feedback has been outstanding. I encourage every church to invest in training lay people to learn how to mentor hurting marriages using the Dare Mentoring process. It is very affordable and the training is compact. We are grateful for the work God is doing through the mentors at our church. What a blessing to those getting mentored and to our staff as their load is lightened."
Roger Gibson
Senior Director of
Adult & Family Ministries
Assemblies of God Headquarters
www.ag.org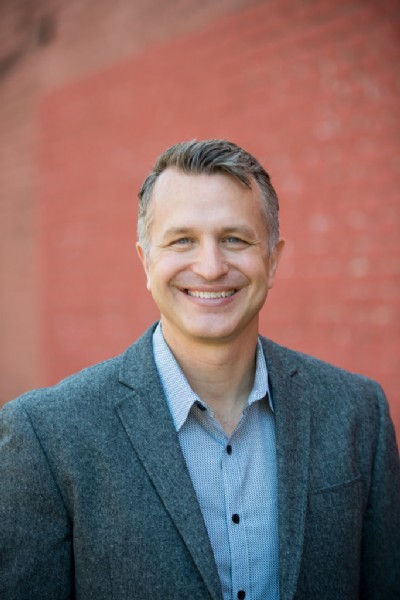 "We are excited to promote this mentor training system. This mentoring process is perfectly designed for lay couples to learn how to help other couples in need, especially couples in crisis. With many Assembly of God churches trained and very successfully using this process, we are very excited to be promoting this and highly suggest churches invest in this training."
Randy Hepner
Campus Crusade Headquarters, FL
Director of Cru Lake Hart Stint
www.cru.org

"The stint group brings in missionaries from all over the world for one year to strengthen their marriages and hearts to return to the field, fully invigorated and healthy for the Lord's work. The DARE Marriage Mentoring program has given us great structure and so easily opens up lines of communication for couples to talk through topics that have been issues in their lives and marriages for years. This is a value resource tool for us in our ministry."
MORE TESTIMONIES
"I never realized how couples in my church could rise up and lead the most life changing marriage ministry we have ever dreamed of."
Pastor Tim Bowman
Calvary Church of the Quad Cities
Moline, IL
"After just a couple weeks of getting mentored a few issues surfaced that we weren't even aware of. With the guidance of our marriage mentors we were able to resolve the issues through open communication and compromise. We are so thankful for Matt and Pam and their ministry. The mentors at Dare to be Different made a huge difference in our marriage. We fully support this ministry and would encourage anyone with a desire to better their marriage to go through this program."
Chad and Kate Chinlund
"Our church has a wonderful marriage ministry because of the leadership of Matt and Pam Loehr. They are passionate about helping couples build and maintain strong and Godly marriages. I am pleased to have the opportunity to work with this couple. I highly recommend Dare to be Different Marriage Ministry to all churches."
Kathy Brothers,Congregational Care Pastor
Heritage Church
Rock Island, IL
"We were engaged to be married, but were struggling to find balance in our lives. We both came from divorced families and didn't know how to treat someone we loved. Through marriage mentoring we were taught how to communicate, listen and even how to fight fair. We were taught to set boundaries and follow through with them. We have now been married almost 5 years and have a beautiful daughter. We thank God for placing marriage mentors in our lives, without them we wouldn't be where we are today."
Heather and Josh Stocking
"I have never been to such a moving and meaningful conference as this."
Sara P.
"We have been married for only 10 years and have been to other marriage seminars but this was the best. You covered things we never heard before. I know it will be life changing for us."
Tony and Anita
"I appreciate your willingness to confess your faults and weaknesses for the benefit of others."
Tom G.
"The Discovery Cards are a wonderful, practical tool. I was introduced to the Discovery Cards one day when I was listening to the local Christian radio station. My husband and I have been married for almost 32 years. He has never been a good communicator. On one of our many road trips I talked him into answering the questions of only one card. He agreed to it. He loved it so much he asked to discuss more questions from more of the Discovery Cards. We now are learning new things about each other, even after all these years. God used the Discovery Cards to help us get to know each other on a much deeper, more intimate level. Thank you so much for a wonderful tool and may it continue to strengthen many other marriages as it did ours."
Brigitte