Donate
SPONSOR A COUPLE | HELP A CHILD
People are always asking us how they can help make a difference. The answer is easy, sponsor a couple at $19 mo. Your monthly gift will feed our ministry so we can accomplish the following steps.
* Help couples who can't afford counseling.
* Counsel children for free.
* Keep our training fees affordable.
* Provide affordable online resources.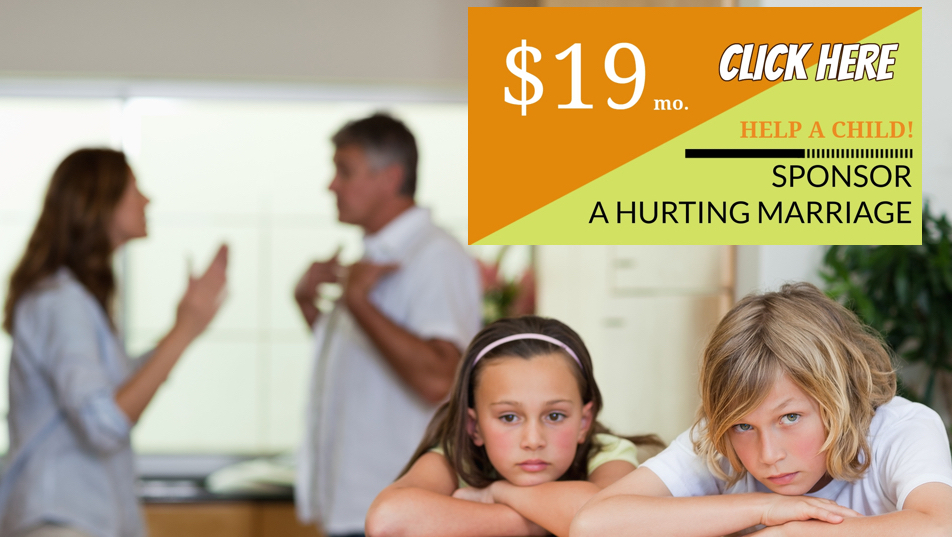 MONTHLY
ANNUALLY
When you become a sponsor we will add you to our weekly marriage encouragement conent blog. We will also keep you updated with our ministry activity. Thank you for investing in marriages.
As you know, what stands behind so many hurting couples are children who are deeply concerned and afraid.
Please add us to your prayer list.
________________________________
Dare to be Different (DTBD) is a 501(c)(3) non-profit charitable organization. All gifts are tax-deductible to the fullest extent allowed by law.
Thank you for being a part of our support team in an effort to strengthen marriages and families.
To make a monthly donation select an amount below and subscribe:
To make an annual donation select an amount below and sebscribe:
To make a one-time donation of any amount click on donate:
Mail checks to:
Dare to be Different
3855 Aspen Hills
Bettendorf, IA 52722
To enroll in monthly automatic withdrawal from your checking account contact us.
Email: pam@daretobedifferent.com
Phone: 1-877-813-7518