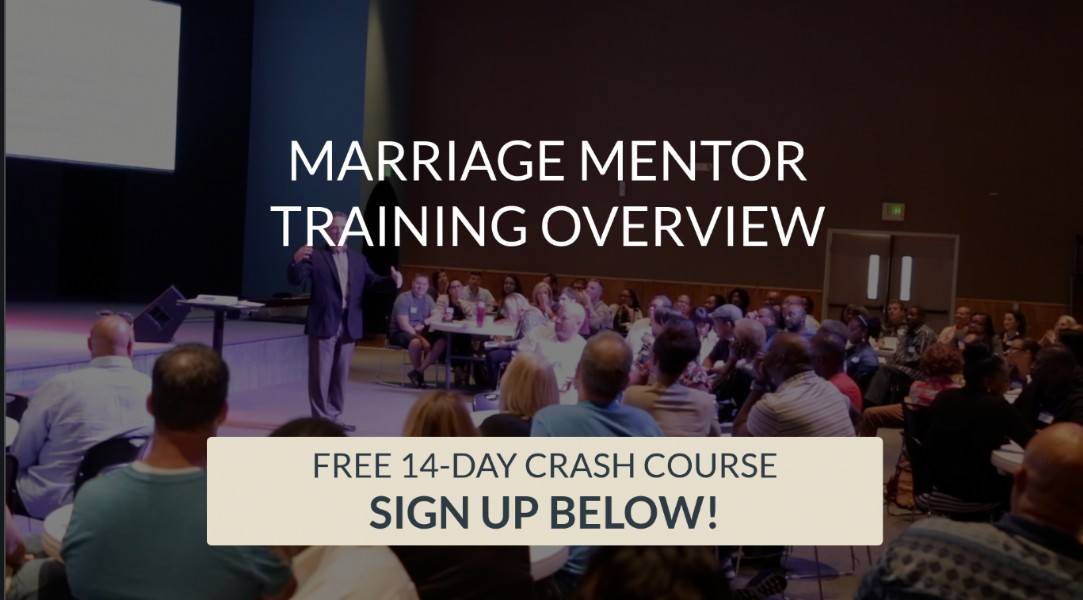 BENEFITS TO PASTORS (work smarter, not harder)
Take a huge load off your busy schedule by training a lay-led team of marriage mentors.

Draw more people to your church with a team of trained mentors helping marriages in crisis!

Convert broken marriages into thriving families who will get more involved in your church.

Biblically equiping lay-couples to get in the weeds with others creates very strong bonds in your church.
HOW BROAD IS OUR IMPACT?
We have trained over 40,000 mentors world-wide and are in over 15 countries. We have trained over 700 churches and are rapidly growing. Our training has equipped biblically minded couples all over the world to make a difference in marriages and families. We have received testimonies from pastors from all over the globe. God gets all the glory!
WHAT ARE PASTORS SAYING ABOUT US?
14-DAY CRASH COURSE TOPICS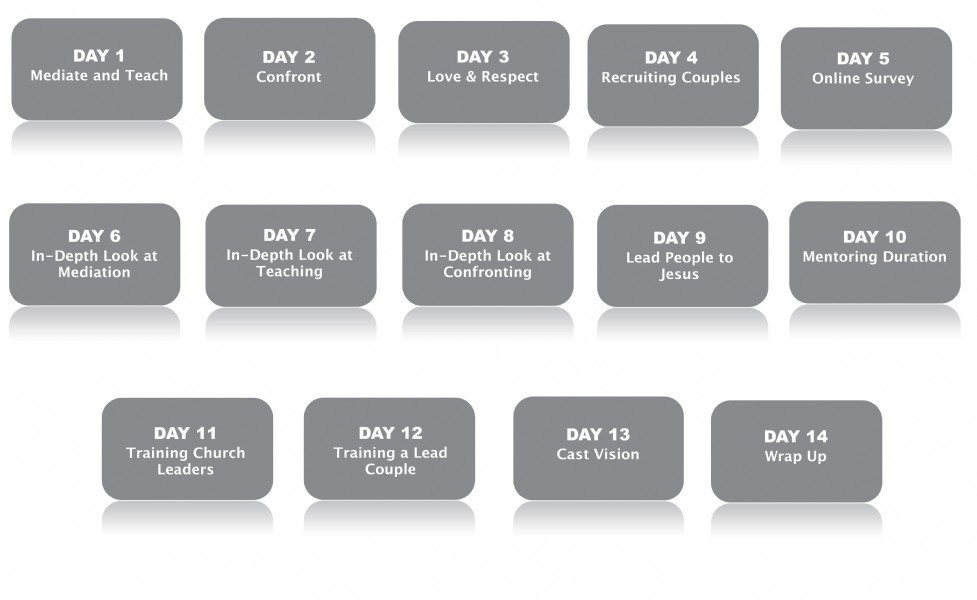 ACCESS OUR FREE 14-DAY CRASH COURSE.
After filling out the form click "SUBSCRIBE" to get your free 14-day crash course emailed to you.
NOTE: Once you sign-in you will receive daily emails that will begin the Wednesday after signing up to include one segment a day. If you prefer, you can access all 14 segments at one time.