MARRIAGE MENTOR TRAINING OVERVIEW
How to mentor: Premarital Couples | Married Couples | Couples In Crisis
TOPICS
"How to become a biblically trained and Certified Marriage Mentor"

The crash course is an overview of Mentor Training Levels 1, 2, and 3.

Once you sign in you can access all 14 segments upfront or you can receive daily emails that will begin the Wednesday after signing up to include one segment a day.
FILL OUT THIS FORM TO ACCESS OUR FREE 14-DAY CRASH COURSE:

then click SUBSCRIBE to get your free 14-day crash course emailed to you.
NOTE: You can access all 14-day videos after signing up.
HERE ARE THE DETAILED TOPICS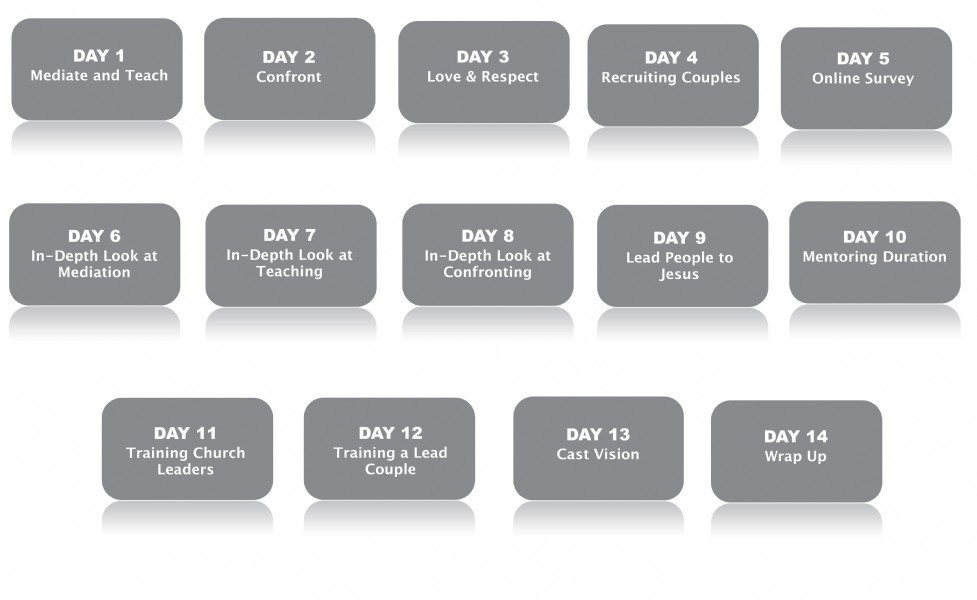 SCHEDULE A MEETING HERE with Matt Loehr to receive a live presentation and talk about pricing and availability.