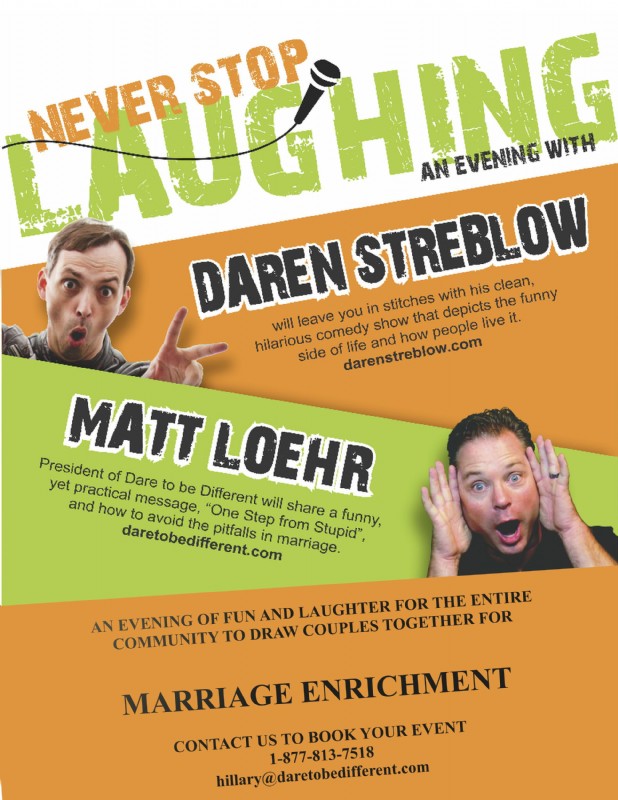 TWO GUYS OFFERING A FUN NIGHT OUT
One offers a comedy act, while the other offers a compelling, yet humorous marriage message that most couples can relate with.
A fun date night where couples can laugh while being impacted by a compelling message titled "One Step From Stupid". Couples will find real solutions to the pitfalls in marriage.
Click Here to select a different message for Matt to share.
Daren Streblow is a world renown Christian comedian who has an amazing skill to connect with audiences. Learn more about Daren at
www.darenstreblow.com
Matt Loehr is a gifted speaker, author and founder of Dare to be Different. You will find his message powerful, his story moving and his humor... refreshing.
CHURCHES: DOWNLOAD this promo video to use when promoting your event.
---
TESTIMONY: "This night was a wonderful date night for my wife and I. We loved the combination of comedy and a powerful message on marriage. We highly reccommend this for any church wanting to offer a fun night for couples" - Daniel
TIME: Friday night or Saturday night 7:00 p.m. - 9:00 p.m.
CONTACT US for details, availablility and pricing by emailing hillary@daretobedifferent.com or call us at 1-877-813-7518
---

You can select any one of Matt's messages to be delivered at the event.
ONE STEP FROM STUPID | A REAL LOVE PLAN | HOW TO FIX YOUR SPOUSE | THE POWER OF ONE | LOVE AND RESPECT | EVERY FAMILY NEEDS A HERO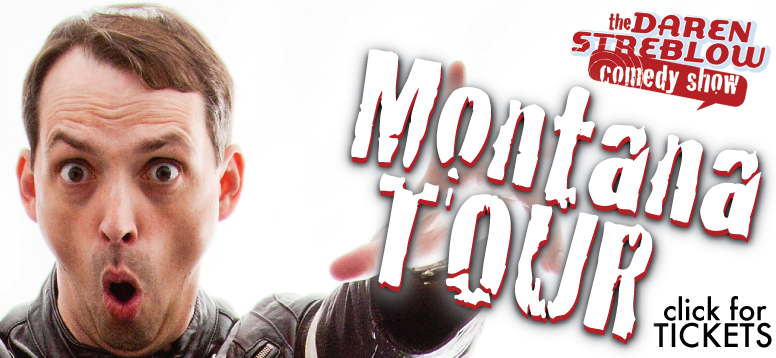 Click Here
to see more of Daren's comedy.