Discovery Cards - 5 Pack (Free Shipping in U.S. Only)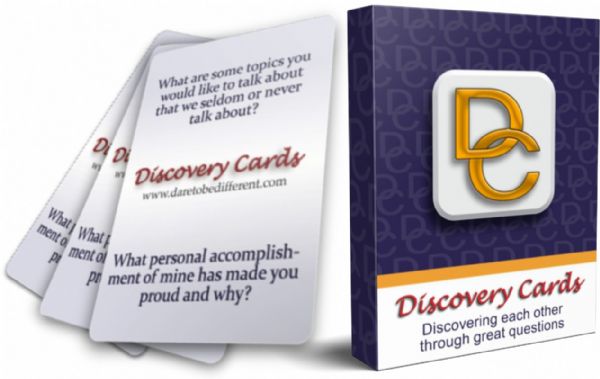 Discovery Cards - 5 Pack (Free Shipping in U.S. Only)
SKU#: PROD71546
Do you long for a way to learn more about the person you love? Have you come to that place in your relationship where you feel like you no longer have anything to talk about?
If so,
Discovery Cards
can help renew your relationship through these great, insightful questions.
It's simple. Select a couple of cards and go for a walk, go on a date or simply discuss these questions over a cup of coffee. They will help deepen your understanding of each other. These questions are thought-provoking as well as humorous and light-hearted. Whether you are dating, engaged or married, this creative communication tool will strengthen your relationship in a fun and non-threatening way.
*Call to get a quantity discount with your order of 30 or more (1-877-813-7518).
* ALLOW 5-7 BUSINESS DAYS FOR SHIPPING
GET THE APP INSTEAD OF THE CARDS!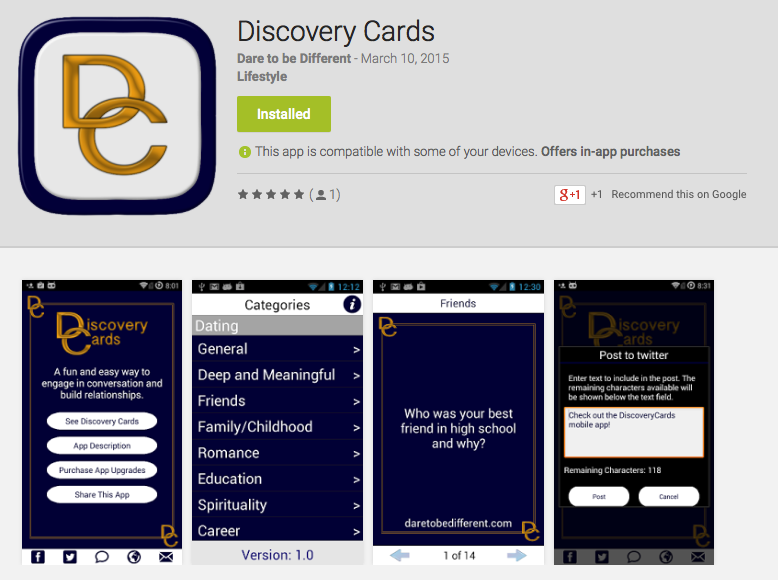 You can download the app for FREE and try it before you buy it.
Each segment in the app will give you five free samples.
If you like it, you can buy the full version for $0.99.
The app has a specific category uniquely designed to help you interact with your kids (specifically teens) on a deeper level.
Go on a date, use your phone and really connect. You will laugh and learn as you discover new things about each other.
Product Details
Related Categories
LOVE AND RESPECT PRODUCTS

CLICK HERE to order Love and Respect Mentoring Products!
* The only difference between the Love & Respect and the D.A.R.E. mentor training is
the
branding.
* Same training. Same process. Same pricing.
D.A.R.E. E-MENTORING PRODUCTS (FOR CUSTOMERS OUTSIDE THE U.S. ONLY)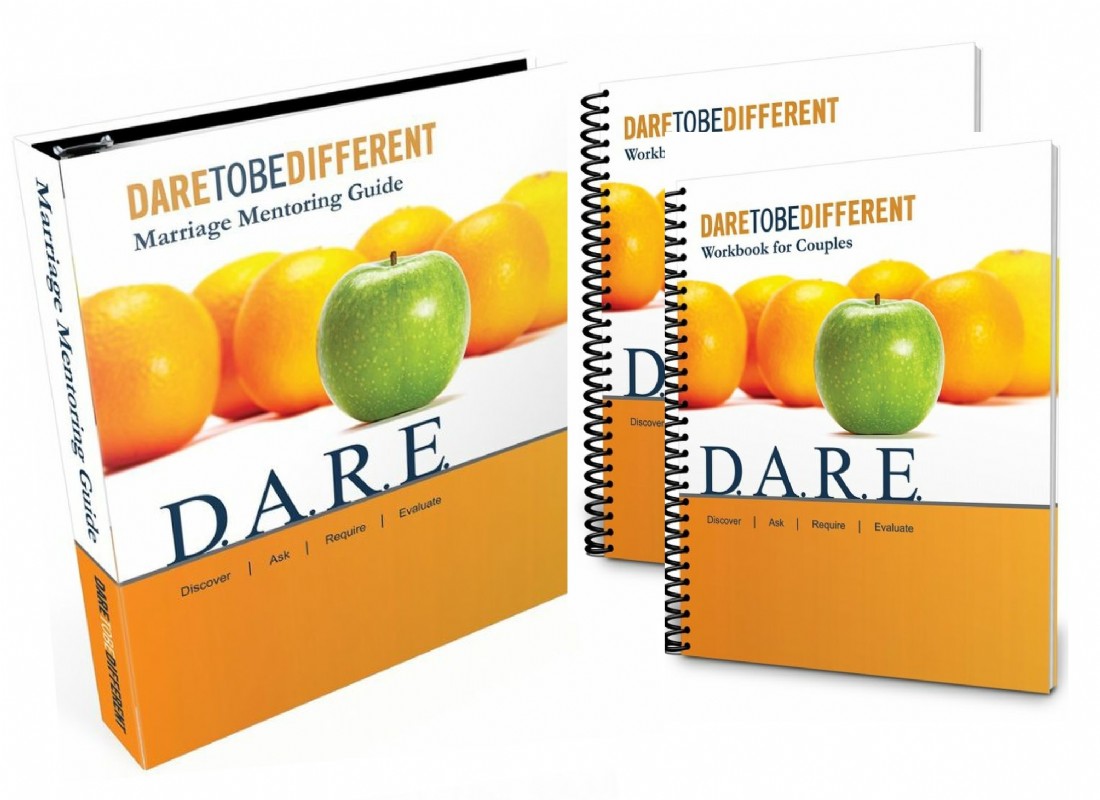 * E-mentoring products are only available for churches/couples outside the U.S.
* You will have access to all the mentoring products electronically and the online
CONTACT US to order the D.A.R.E. E-Mentoring Products!
Email pam@daretobedifferent.com or call 1-877-813-7518