Mr & Mrs Coffee Mugs
Mr & Mrs Coffee Mugs
SKU#: PROD71933
You and your spouse will love having your morning coffee, latte, tea or favorite go-to drink in these cute and trendy coffee mugs.
These 16oz. bistro coffee mugs have a smooth molded ceramic composite and a glossy exterior finish. They come with a high curved grip for easy grab-n-go handling.
These mugs also make great gifts for Valentines, weddings, bridal showers or Christmas. People will enjoy drinking their favorite drinks from these adorable Mr and Mrs mugs.
Set Includes:
Two 16 oz. Bistro Mugs: (1) Black "Mr" mug with white imprint
(1) White "Mrs" mug with black imprint
Product Specs:
Material: Stoneware
Dimensions: 4.1" H x 3.9" Rim x 2.1" W
Size: 16oz.
Product Description:
Bistro Style Wide Body Imprinted Coffee Mugs
Smooth Molded Ceramic Composite
Glossy Vibrant Color Exterior Finish
High Curved Grip for Easy Grab-n-go Handling
No returns or exchanges
*Hand wash for best results
FREE SHIPPING IN U.S ONLY
Product Details
Weight: 3 lbs.
Related Categories
LOVE AND RESPECT PRODUCTS

CLICK HERE to order Love and Respect Mentoring Products!
* The only difference between the Love & Respect and the D.A.R.E. mentor training is
the
branding.
* Same training. Same process. Same pricing.
D.A.R.E. E-MENTORING PRODUCTS (FOR CUSTOMERS OUTSIDE THE U.S. ONLY)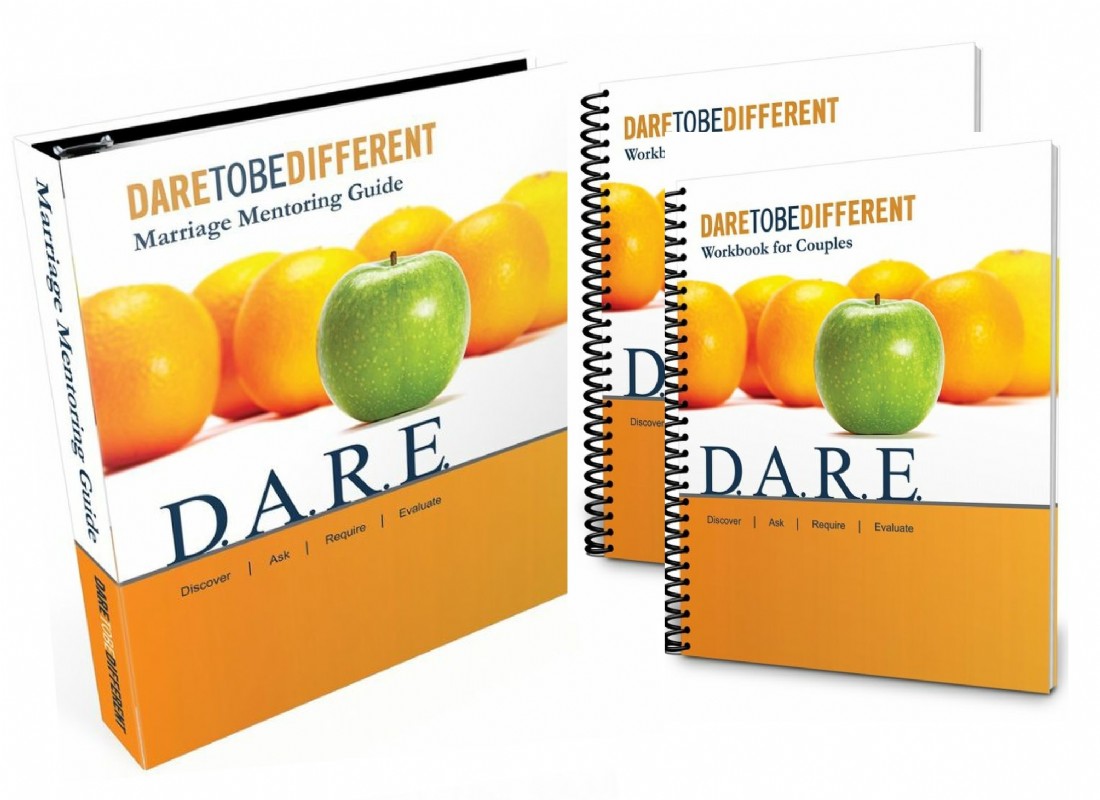 * E-mentoring products are only available for churches/couples outside the U.S.
* You will have access to all the mentoring products electronically and the online
CONTACT US to order the D.A.R.E. E-Mentoring Products!
Email pam@daretobedifferent.com or call 1-877-813-7518